The Healthy, Happy Hormones Program
Restore your health and naturally balance your hormones so you can reclaim your energy, your confidence, and be the mom you want to be for your kids.
Does any of this sound like you?
Then, mama, you're in the right place!
The Healthy, Happy Hormone Program has been designed in a way that's realistic and sustainable for moms to help you:
get rid of period problems
have vibrant energy
restore your sex-drive
stop the weight gain without deprivation
restore your metabolism
and improve your hormone health
This program delivers a complete roadmap to restoring your hormonal balance from the ground up. Based on my unique transformative method, we work together to build and strengthen the pillars of your health to create lasting and sustainable changes.
Access to the ever-growing Resource Library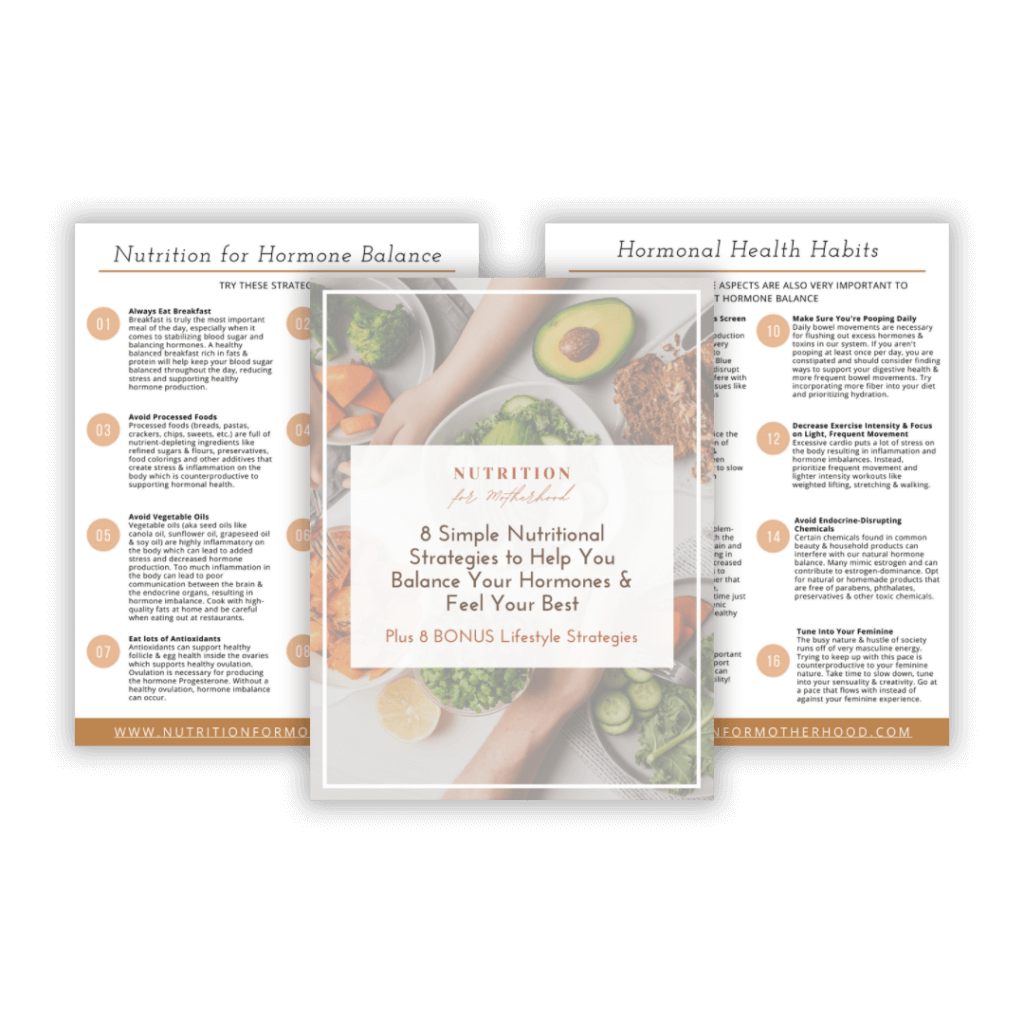 Sugar Detox Webinar and Workbook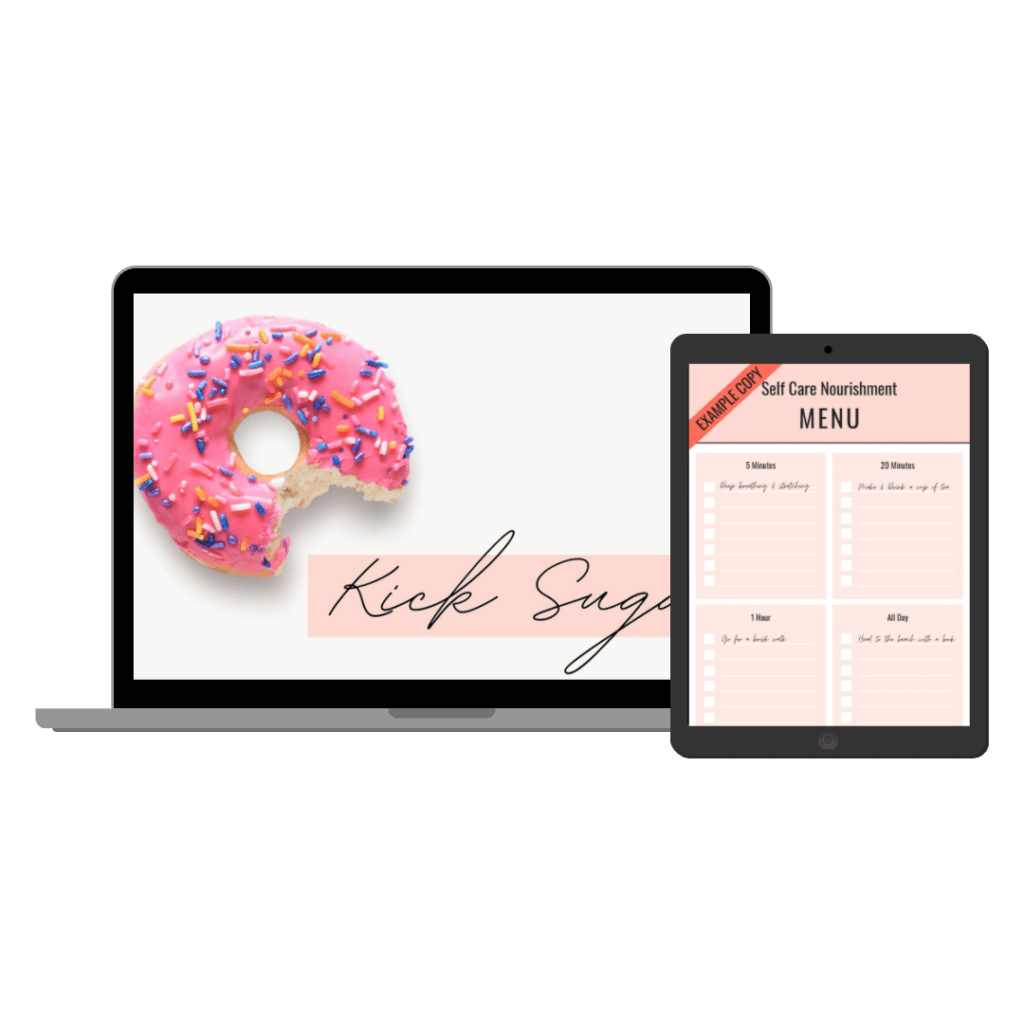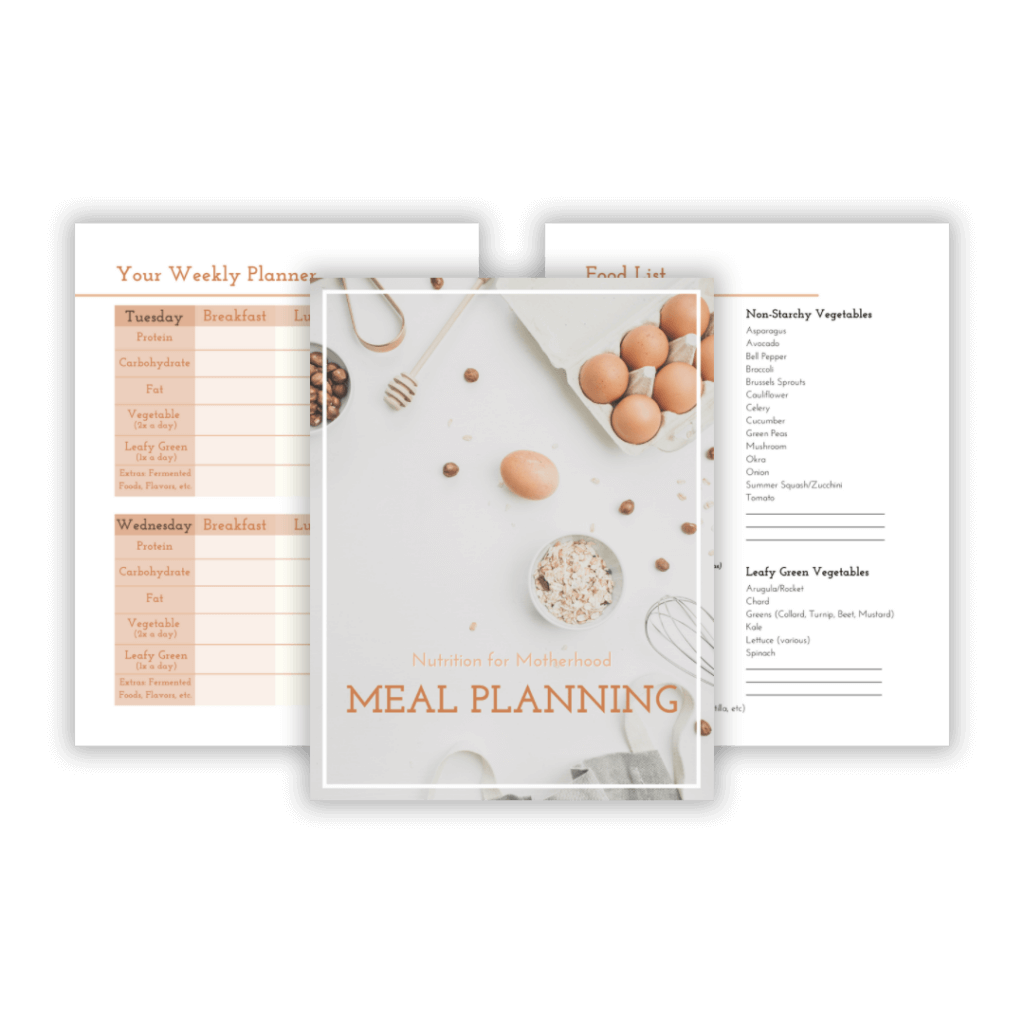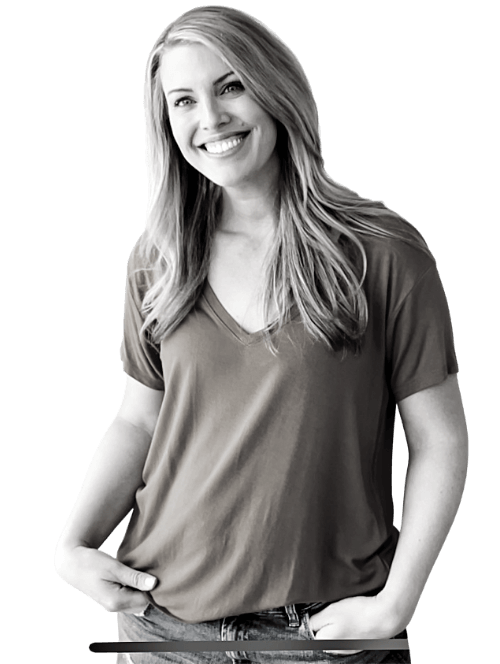 I'm a wife, mum, and Functional Nutritionist with a passion for helping women feel their best. I focus on supporting women to create hormonal health, resolve nutrient deficiencies, optimize fertility, and thrive in the midst of motherhood.

Comprehensive Reproductive Health History Consult
Customized nutrition, lifestyle, fitness, and supplement recommendations based on that consult
Biweekly check-ins (1/2 hour each)
One day per week food log review
Access to the Healthy, Happy Hormones Resource Library which is growing all the time
15% off supplements through my Fullscript dispensary
Weekly office hours for questions between appointments
Option to extend support after 12 weeks
Reduced rates on prenatal and postpartum packages
ONLY $177/month for 3 months
OR
One-time payment of $467 (save $64)
Everything in the standard package PLUS:
Daily food log reviews
12 weeks of meal plans customized for your needs and your preferences ($150 value)
20% off supplements through my Fullscript dispensary
Hair Tissue Mineral Analysis (HTMA) test and review consult ($250 value)
Any additional labs at wholesale pricing (DUTCH, GI Map, blood labs, etc)
Extended office hours for questions between appointments
ONLY $267/month for 3 months
Or
one-time payment of $727 (save $74)